Testimonials
We would like everyone to know about the great NitroLube products we use on our Joker's Wild Top Fuel Harley. These top fuel Nitro burning motors have been getting reliable over the years. Valve components were still the week link on these machines. We do not run oil to the top end on these bikes. We just use grease between the lifters and pushrod and between pushrods and rocker arms.
We also just use grease to lubricate the valve springs and valve guides by filling the springs with grease. We have tried just about every grease available with the same results. Galling between the push rod balls and rocker arm sockets, also galling from valve guide to the valve stem sometimes causing catastrophic engine failure.
We started using the NitroLube "NitroRed Grease" about 4 years ago. Since then we have had no galling and no damaged rocker arms or pushrods and no head damage, saving us thousands of dollars. NitroRed grease has made a huge difference in helping these bikes be far more reliable and has definitely helped in our performance, improving speed and proving to us that NitroRed Grease is the best in the market. I don't know of a single Top Fuel Harley team, that is not using the Nitro Red grease these days. After seeing these results we use this grease on all our vehicles.
Our team uses all the fantastic NitroLube products from the Chain Lube to the Fuel Conditioner on our racing vehicles as well as our Freightliner hauler. But we have to tell you about the Nitro-2000 F1+ Racing "Dualizer" Oil we are using in our Top Fuel Bike. It is a Synthetic Plus, extremely high pressure powerful motor oil that has been working extremely well in our Nitro bike. We have gone from a 70w racing oil to 15w40 Synthetic PLUS Nitro- 2000 F1+ motor oil. With our Nitro motors we have to change oil after every pass and the Nitro 2000 has been holding up very well with no wear on our rod bearings and is so much easier to turn over and start with the lighter oil.
We are so happy with the results, that we are now using the same oil in our Freightliner hauler to get our equipment to each race. The truck runs cooler and is getting better fuel mileage and the engine is holding better oil pressure when working up hills and in hot conditions.
We never thought we would be able to run such a light oil in our Nitro Harleys but the NitroLube definitely helps with performance and reliability…….
Thank you NitroLube.
Andy & Kim Beauchemin
Beauchemin Family Racing
Alberta, Canada
To Nitro Lube:

Your product was recommended to our Nitro Phoenix Nitro Harley Team in Australia after purchasing our bike from DCR TOP FUEL in Canada. We have used the product based on the fact that Damian Cownden suggests that there is no other grease more suitable for the task of lubricating our rocker and push rod assembly's and that all the top teams use it. We have used the "Nitro Red" grease from the get go and it has proven itself to have a winning formula here in Australia lubricating our way to a 6.351 sec. pass @210 Mph/337Km. It has stood up to 35 degree Celsius normal Australian summer heat coupled with the extreme heat generated from the massive horsepower nitro engine. IT'S A WINNER FOR ME

Thanks NitroLube, for your  N I T R O  P O W E R  products

 

Damian Muscat
NItro Phoenix, Australia  
#6099 TOP FUEL HARLEY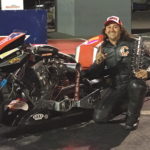 To NitroLube

I have been a road cyclist up to the professional level for the past 30 years, cumulating in a Masters World Championship Title as well as a Masters World Games double Gold Medalist.

During my career I have been able to both use and represent many cycling lubes with good as well as limited success. Recently I was introduced to NitroLube and have to say that I have yet in all these years to come across a product such as this.

I use this product front to back. Headset, cables, pedals, cassette, all bearings anything that moves and needs lubricating. Anything that moves on the bike with friction, reduces wattage output (speed in the road) so a product such as this which virtually eliminates that adds to increased wattage and speed…. simple.

At the level that I compete at, seconds matter and that only increases at all levels below. NitroLube gives me that edge…by far. My results show that and yours will as well.

Like I have always said "you can either take advantage of everything out there that works or not, winner or loser in competition……."

Having recently ridden in temperatures above 30 degrees from dust, to rain and the product does exactly what it is suppose to do and what it claims.

Reduced friction, limited application while maintaining a clean drive train is key and this is something that NitroLube does beyond anything I have experienced in the past.

I presently instructor cycling through my performance cycling school and encourage all my students to use the NitroLube Bike Lube.

There are very few products out there that I would stake my reputation on it, this is certainly one of them.  It does what it claims and more! …..And recently I tried some of their other products…just amazing how well they work.   "By far the BEST lubrication out there."

Larry Zimich
British Columbia,CANADA

Senior/Elite Road Race Champion

Larry has been cycling competitively for 20 years, has been a member of the B.C. team to the National championships eight times, and raced internationally in Austria, the U.S.A. and Mexico. Larry has been featured in local and national print and T.V. media and is now involved with athletic coaching and lecturing. Larry is also a certified Indoor Cycle Instructor who teaches classes.

http://pedalmag.com/zimich-high-performance-coaching-announcements-and-pro-bit-fit-savings/
To NitroLube
We are striving to be the Greenest GAS powered indoor Go-Kart track in Canada and we are doing it with your help.
We started using NitroLube Fuel Conditioner "Octane Boost" recently in our fleet of Go-Karts which we run at Fast Track Indoor Karting in Langley, B.C. We have over 25 Karts, all with Gas engines running on the track. We have noticed a big difference in the emissions in the building and with the fans working, the building is virtually emission free now and the karts seem to be running smoother at all speeds. The fuel consumption seems to be consistently better reducing and saving us on fuel costs. The "NitroRed" grease that we use for our Karts stays in the bearings much better than any other major brand of grease we used prior to NitroLube.
This is an amazing product!!. Everyone that wants to reduce emissions and save money on fuel costs should be using NitroLube. Thank you for the great products.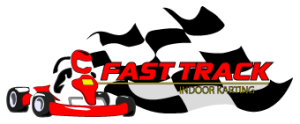 Fast Track Indoor Karting
5760 Production Way,
Langley V3A 4N4
T: 604.534.FAST (3278)
www.FastTrackKarting.ca

"THE FASTEST NATURALLY ESPIRATED NITRO-BIKE ON THE PLANET".

2014 National Nitro-Bike Champion.

I want to thank you and say how great your NitroLube "Nitro Red" Grease  has been in our Top Fuel Harley drag bike.  We have had lubrication issues between the pushrod and the rocker arm for years and has been very difficult trying to find a grease that  would hold up under the tremendous spring and combustion pressures with the nitro fuel that we burn. Your NitroRed was amazing, as soon as we started using your grease the problem disappeared. The rocker arm socket galling and the pushrod tip mushrooming has not occurred since, saving us time and money on replacements. Even our rider, Tommy Grimes has no more issues with spraying grease.

With the consistently and reliability of your NitroRed grease, weWon 6 of the 10 NHRA Harley-Davidson Drag Race Series races this year and the 2014 National Championship.  Your NitroLubeis truly an outstanding product and by far the best # 1 grease in the market place. We are now using it for other equipment and on our Trucks.

Jeremy Hoy (crew chief), Justin Heinle (engine builder), Mark Morgan (team Manager) Tommy Grimes (rider) and myself are all amazed how well your grease has performed.  I can't thank you enough for providing us such a great product that has solved a serious problem for us.

Thanks again,
Ray Price

Raleigh, North Carolina

https://www.youtube.com/user/raypricehd

Owner of the record holding NHRA Top Fuel Harley.

6.17 ET, 234.66 MPH/377km
2014 NHRA Harley-Davidson DRS National Champion

To NitroLube

Thank you NitroLube from our YOLO Race Team. We just want to take this time to thank you for all your amazing support and the incredible products you have provided over the years.

We are an off road racing team that competes in the toughest off road race in the world, The Score International Baja 1000. We are a team of fire fighters based out of Vancouver, B.C., Canada.

A number of years ago we approached NitroLube as we had heard so many great things about the Nitrolube products. Jason took the time and came out to our shop many times during the build of our race car and went over why Nitrolube preforms better than all others.

Jason saw our passion and commitment to achieving the goal of completing the longest non stop point-to-point off road race in the world. He offered to sponsor our race team for the race.

We jumped at the opportunity and have never looked back.

For those of you who do not know what the Baja 1000 is, well they don't get any tougher that this. The race is a non stop point to point race. Meaning when the flag drops, you are on the clock and have a set amount of time to get to the finish line usually 1000-1300 miles away!!!! That is correct 1300 miles!!!! Almost 1950Km.

We race in a class 5 – 1600 buggy. It is powered by a built 1600cc Volkswagen aircooled motor. That being said this little motor is beat for up to 55 hrs straight! For 2014 the race was a peninsula run that started in Ensenada and finished 1275 miles south in La Paz , Baja Mexico. For this race we screamed the engine to the max for almost 49hrs. 6000Rpm for the most part. Deseret racing is over very tough terrain, in extreme conditions. We race through extreme desert heat, over mountain ranges with great elevation changes. These elements compound the stress on racers and all race equipment. This race is intense and there is no time to rest or do repairs. It is common that more than 50% of the entrants do not make it to the finish line.

We run full out for the entire distance of this endurance race. We run our engine hot and run our equipment as hard as we can. It is common to see catastrophic engine failure.

That being said we have challenged the Baja 1000 Five times. We raced the Laughlin Desert Challange, The San Felipe 250 and the Baja 1000. Not only did we complete every mile of every race, we also became the first Canadain Team on four wheels to Win an overall class championship!

Our "FAT" engine has never let us down and the incredible Nitrolube "Friction Modifier" in our 15w40 Oil seems to have magical effects on the horse power out put of our car. Our engines are limited to sized , displacement and is the same engine as all our competitors. Nevertheless, we seem to have more ponies than anyone in our class. The Nitrolube oil is incredible and takes everything we throw at it. This year after almost 48hrs of non stop punishment we inspected the oil and is was still golden yellow. It look as clean as the beginning of the race! Truly amazing!

This year for the 2014 Baja 1000, Jason introduced us to the "NitroRed" grease which is probably the Best in the World and works amazingly and the NitroLube Fuel "Octane Boost"  additive makes your regular fuel perform like a premium fuel.  We ran all three products and the race car ran flawless and surprisingly made substantial gains in fuel economy, so much that the team was surprised with gallons of fuel left over at each of our fuel stops. We based our fuel calculations based on the previous years consumption and were left with gallons extra at each pit stop. We checked and re-checked to see if we had made an error but to the teams surprise we had not! The combo of all three products gave us ridiculous gains in fuel economy and horsepower. I'm sure it could do the same for any vehicle or truck on the road.

This years Baja 1000 was longer and harder than most. We are proud to have finished on the podium once again and to fly the NitroLube banner. This is truly an amazing product that has proven itself under the toughest of situations. There is no other race on this planet that puts racers and cars though more stress than the Baja 1000. We are going down again in 2015 to hopefully win the Baja 500 and the Baja 1000. We will be going for the win but also to keep our 100% successful completion of the toughest race in the world. We will definitely be running the complete product line of NitroLube to give us the advantage.

On behalf of the entire Yolo Racing Team we would like to thank Jason and Nitrolube for the support and the truly amazing product!!!! NitroLube rocks!!!

Thanks Jason!

Erich Reisen and Yolo Racing Team

Erich Reisen
Team owner and driver
Overall Class Champion for 2012

5 time Finisher of Baja 1000

——————————————————————————————————————————————–

To NitroLube 3 in 1 

Bike 

Lubricant

 
We were getting our Bike's tuned up for this year and Yes!!!! What a surprise to the guys at the Shimano Bike Repair Centre ( www.shimano.com) …they could not believe we rode 17,000km on one set of drive train gears….hardly any wear.   "NitroLube Bike Lube is the Best" 

From the "WE RIDE FOR THE KIDS" in support of Canuck Place Children Hospice. Canuck Place Team
Jeff Bandura
http://www.jbanracing.com



——————————————————————————————————————————————–

Re: Pre Mixed Oil

Dear NITROLUBE,
I use your 15W40 pre-mix F1+ racing oil in my 8 second, '86 Mustang drag car – Dark Horse.

At our monthly GVMA meeting, you introduced us to a few more products from NITROLUBE's product line. Since the racing oil works for my drag car I thought I would try your new products on my regular vehicles.

I bought your new gas "Octane Boost Formula" and put 1 once into the gas tank of my '88 LX Mustang, 4 banger automatic with 279,000 Km on it. Up to that point the daily driver had gone through the Boar War and was in rough shape. I essentially rescued it from the wrecking ball. It had a lot of mechanical issues and I replaced a lot of parts as they failed, but I just couldn't get this puppy to run 'Normal' until I put some Nitrolube "Octane Boost Formula" into the gas tank. I felt kinda silly pouring 1 once into a shot glass and pouring down the filler neck of the gas tank. Then I went on a 40 km drive to see for myself and by the time I got home I was driving a different car. I don't know what it did to it, I don't really care. What I care about is that it fixed what was ailing this 4 banger. It woke it up and now it drives real smooth like my old caddy did. No more rough idle or stalling out at the traffic lights.

Because the Octane Boost worked so well, I went back to Lordco and got the big bottle of "Nitro 2000 Friction Modifier" and put it into my '88 LX Mustang, '01 Ford Expedition, '87 Ford RV and '03 Mustang Mach 1. It's kinda like safety insurance, knowing that this uniquely formulated modifier will make the oil in my crankcases that much better in protecting engine parts.

Thank you for introducing me to your all your NitroLube Racing Products.

Yours truly,
Bob Beattie
bob-b@shaw.ca
604.584.1556
Dark Horse Racing

To NitroLube

Busybee Gardening has been in Business for 20 years and prides it's self on being a Green Company. Our Property Management companies and customers in the lower mainland area appreciate us being Green.

We recently started using NitroLube Products in our equipment for about the past 6 months. We have noticed a significant reduction not only in Cost savings but Emissions in all our equipment. Your Gas "Octane Boost" engine products are amazing and your Multi-Purpose Lube is so versatile and works so well on all our cutting tools.
We also started to use your fantastic NitroRed grease for all our motors…..it's the best we have ever used. We finally found a product that really works, as stated in your brochure which we found at Lordco Auto Parts. We have noticed savings in repair costs and better machine performance.
Busybee is a Green company and the Nitro Lube Products are definitely a great compliment to our mission statement.
Thank you for making a difference and helping us become greener.

From the Team at BusyBee Gardening & Landscaping
(Serving the Lower Mainland since 1993)
Tel: 604-990-7BEE(7233)
Info@busybeegardening.com
www.busybeegardening.com

NitroLube Smokeless Oil

To NitroLube:  I would like to let you know that my wife and I are very environmental conscientious about polluting our environment.

I have been in the construction field for over 40 years and as a home inspector I make sure everything works just right.

I got some of your new NitroLube Smokeless Oil and tested it in my lawn mower, it needed something because it just smoked and we were planning of buying a new one. When your company rep told me what your new smokeless oil does I was very skeptical since I have tried other oils with NO luck.

As you can see by the picture I sent you the smoke was unbearable and cutting the lawn was no fun. I removed the old oil and put in your NitroLube Smokeless oil.

Was I ever surprised when we started it up andwithin 10 seconds after the old oil burnt off…. the machine was smoke free and we also noticed that their was no emissions.

I had to tell you since I did not believe it. I will be using it in all my other 2 and 4 cycle engines, weed eater, chainsaw and especially my fishing boat motor.

I will be passing on your name to all my friends.

Thank you for helping to reduce our carbon
footprint and making our air much cleaner to breath.

Pierre Proulx – Licence #47278
Omnilateral Home Inspections
Langley, B.C. Canada
604.309.1499
www.omnilateral-hpi.com

In my 7 years of racing Nitro Harley's I have struggled with rocker arm failures in our very high pressure grease application. We have tried more brands than I can remember and NEVER have I seen a product come close to working as well as NITROLUBE…..NITRO RED GREASE! I highly recommend it to anyone that needs extreme grease for extreme applications, you will see the difference immediately. I won the 2012 Edmonton Canadian Nationals using Nitro Red and In October 2012 I ran the fastest time in Las Vegas, NV which was the #1 Qualifier time at the Nationals at 6.29sec at 208mph / 334km

Damian Cownden – Driver
3 time CMDRA Top Fuel Harley Champion.
Reining Canadian National Nitro Bike Champion.
www.dcrtopfuel.com/

My name is Sean Adams I am the owner of West Coast Lube & Oil, we run two Pennzoil 10 Minute Oil Change facilities in Langley and South Surrey. Our team has been in the business of vehicle lubrication and maintenance for the past 15 years. At West Coast Lube & Oil our business is PREMIUM service and product. We won't recommend just any product to our customers, it must be of top quality and performance. We also are very environmentally conscious, so we look for products that will also reduce emissions in all of the vehicles we service. We stand behind our products and offer a 100% Money Back – Satisfaction guarantee. So we can't recommend just any product to our customers. Only products that improve and protect our customers' vehicles are used at our Pennzoil 10 Minute Oil Change facilities. NitroLube will be a nice new edition to our Pennzoil line of products.

I was introduced to NitroLube a short time ago and wanted to give it a try. We tested this product in a variety of our own vehicles. We added NitroLube to our engines and we noticed an immediate improvement in the engine, it ran incredibly smooth. Realizing this if a vehicle runs smoother, means less friction, this means fewer emissions. Once we drove the vehicles we were astounded at the results. On average our fuel economy had been increased by over 20%. That is a huge savings.

We have been exposed to all of the different oils and additives that have been available on the market for a long time. We have found some to be good and some not so good. NitroLube is at the top and surely is the best. We will be offering the NitroLube products as an add on feature to all customers at our Oil change centers. Our customers will be pleased at the results, not to mention the savings in fuel, lower impact from their vehicles on the environment, and the extended life they will get out of their vehicles. When you look at all of the benefits of NitroLube, why wouldn't you treat your vehicle?

Sean Adams
President
West Coast Lube & Oil Ltd.

Thank you NitroLube.

We operate an RV Caravan Tour service on Baja Mexico. Every winter we make
4 trips, which means we drive from British Columbia, Canada to Cabo San Lucas, Mexico and back between November and April.

This last season we used all the NitroLube products,the results were truly amazing! Normally, we would average 500 km per tank, not bad,considering we drive a 1 ton Ford E-350 and pull a tandem axle travel trailer.

Last season with NitroLube Oil we improved our gas mileage to 600 km per tank, that's a 20% gain…..very impressive! That means we got almost 9 tanks of fuel (1145 litres) for FREE which is really important to both our bottom line and the environment!

An added benefit is we also used NitroSeal in all the tires and never had 1 flat tire! Believe us when we say driving Mex 1 and off road often as Wagonmasters, the benefit of not stopping and getting out the spare is big!

Using NitroLube is almost like printing money!
I recommend your products to all my clients.

Dan & Lisa Goy
Baja Amigos RV Caravan Tours
www.BajaAmigos.net
1-866-999-BAJA (2252)

South Fraser Shuttles & Tours
www.SouthFraserShuttlesAndTours.com
604-839-2879

We were very excited with our new relationship with NitroLube. Allen Berg Racing Schools (ABRS) is Western Canada's only Formula Car and Kart Racing School. We differentiate ourselves by way of use of authentic racing equipment, top quality instructors with experience at the highest levels of the sport (Formula One) as well as MoTeC Data Acquisition and On Board Camera systems.

ABRS has generated International media attention in a number of syndicated television programs and specialist automotive media including Discovery Channel and Road & Track magazine. Clients come from across North America for ABRS programs.

This year ABRS has initiated use of NitroLube Lubricant products in our fleet of Formula Racecars and Racing Karts.

Our equipment is in constant use and our engines are under high stress situations; at various ambient temperature ranges, including sustained high and lows speed operation, NitroLube has not only assured us of  dependable lubricants that operate in all conditions but ensures the longevity of our equipment.
We are proud to be involved with a company with such a longstanding heritage of motorsport support and look forward to a continued mutually beneficial relationship.

Allen Berg – Owner, Formula 1 Driver
Calgary, Alberta
(403) 253-3235
1.888.722.3220

Hi, Ross here from the ZaZula Racing Team, just a quick thank you,  and season greetings on behalf of myself, Marty ZaZula, Ron ZaZula, Anton and the rest of the Team…..Seasons Greetings!!

We have been running your NitroLube 15w40 oil in our engine for over two seasons now and are proud to proclaim…..It is awesome!! Running a 6 sec. blown alcohol dragster, the reaction with the oil and alcohol to our internal parts is absolutely non existent!! We have picked up our RPM's and speed in the quarter mile since using your oil!! Pulling 8-9,000 rpm out of a big block engine with no signs of wear!! Now that's performance. When we took the motor apart at the end of this season we found that the motor bearings we used all year were like brand new. We were very impressed but Not really surprised.  Your oil is fantastic… Now that's what you call good racing oil. We have even started running it in our personal, towing and support vehicles!   Thanks again! and we look forward to another race season with NitroLube on board in '09!

ZaZula Race Team
Surrey, B.C.

I just wanted to pass this on to you about your NitroLube Products. I own the Mortimer Racing Team in Ontario, Canadawhere we build and prepare Formula Race Cars. I am very impressed with the NitroLube Multi-Purpose lubricant.  My race team has used it for a couple of years and use it exclusively over all other spray lubes now.  It just works well on everything that we need to have our Race cars and engines operating at peak race performance. We have 6 Formula Ford Cars and run them all hard during our Ontario and Quebec Canadian race season.  My Mortimer Racing Team also assists new driver development in learning racing skills and expanding their career to becoming a licenced race car driver. Our program has been in operation since 1970.  We are looking forward to the 2009 race season where we will be using NitroLube in our Formula cars. After using one of your quality products and reading all the other testimonials, I can't wait to see the results in our Formula Fords. I expect to see it contribute to our winning team.
Thanks again.

Nigel Mortimer – Owner
Ottawa, Ontario

YOLO Racing Team members want to thank NitroLube for supporting us on this epic adventure.

We just finished competing in the 41st running of the TECATE-SCORE BAJA 1000. The race ran on Nov 20th 2008. Held annually on the treacherous and unforgiving Baja, California of Mexico, this world famous desert race has 27 classes with 350-400 entries from over 30 States and over a dozen countries. The grueling race course runs through villages along the Baja peninsula attracting over 300,000 spectators. Just over 50% of all racers finish this incredible "test of man and machine" where anything can and does happen. This was our first exposure to your products and NitroLube was instrumental in our best ever 6th place finish, in class 5/1600. The combination of NitroLube Oil Lubricants and our FAT Performance, race ready 1600cc VW engine was unbelievable.

In addition to using NitroLube's Multi-Purpose lube for the final assembly of the racecar for lubrication of various bushings, CV joints, electrical protection… etc, our 2005 Ford F350 – 6ltr diesel Chase Truck benefited as well. Using NitroLube "Friction Modifier" concentrate in the engine and drive train, and the Fuel Conditioner/Lubricant the F350 pulled the race car/ trailer combination for over 5000kms up and down the West coast of North America. We saw unbelievable fuel mileage and the engine ran better than ever without any over heating issues.

We look forward to the 2009 Score-International Desert Racing Series to begin so YOLO Racing can team up with NitroLube again and show the world that Canadian Desert Racing is alive and well!  We now use NitroLube in our personal vehicles and recommend your NitroLube products to all our friends.

Erich Reisen, Glynn Fisher, Pete Ryzner, Ross Burden
Team YOLO RACING ( You Only Live Once!!! )
www.yoloracing.com

We had the good fortune of meeting Jason from NitroLube Lubricants last month at ourfactory, although this introduction was based purely on a chance internet discovery, we felt confident in his knowledge and genuine concern for our needs after speaking with him on the phone.

We are a mid size custom furniture manufacturer producing fine furniture for the residential and yachting projects throughout North America and beyond. We rely on the crafts people that produce these works of art, as well as the equipment they use. Until we met Jason, we did not have a firm maintenance program in place. We now have a strategy incorporated using the recommended lubricants. Jason took the time to site visit, identify our needs and train our service contact using some of the NitroLube Products. Iam pleased to confirm these products exceeded Jason's assurances.

Quite simply, our employees advocate that our equipment performs as though it has had a tune up and moving parts travel with less effort. Obviously, friction over time will result in equipment failure. At the end of the day, downtime is costly. We feel this set of events has impacted our employee's performance in an extremely positive manner.

I just wanted to thank Jason for taking the time in his busy schedule to expose us to NitroLube performance lubricants. I'm sure we will all be using NitroLube in all our vehicles as well.

Sincerely
Roy Durante
President & CEO
The Team at Durante Furniture
PH: 604.515.0740
www.durantefurniture.com

Thank you, NitroLube.

So far this season I have won two races, one of which was a 100 lap enduro that saw most of my competitors out of the race for engine failures, bearing failures, overheating and other issues. My car has run flawlessly all season.

I recently set and hold the track record at Agassiz Speedway and will see how we do at Vernon on August 28th on the half-mile, MotoPlex. With your grease in the wheel bearings, the car rolls so much more freely and the engine shows no sign of losing horsepower as the season goes along. It also runs cool, despite running all the way to
the rev limiter twice every lap.

Thanks so much for your support of auto racing in general and mine in particular.
Cheers!

Murray Jones – Driver/Owner
Mur'Made Racing
Langley, B.C.
murmade2000@shaw.ca

Just want to drop a line telling you and your future customers that we at Elke Bros.Transport Ltd. are very excited about the NitroLube products that you offer.
We currently run 65 trucks across North America encountering a great variance of weather conditions. We found that by using just the NITRO-2000 oil treatment we saved approximately 10%, while adding the fuel conditioner enhancer it seemed to add another 4%. There was some minor variance between trucks but over all this was the savings we found, and at the price of fuel, huge$$.
We are currently using your product with success and have other products and so far none seem to be as effective as yours. We also use your amazing Multi-purpose Lubricant in our mechanic service shop. Your product protects plugs and does everything from electrical to drilling lubrication to rusted bolts.
We recently saved hours of shop time on repairing trailer brakes. The dust cover was removed previously by shearing off the rusted bolts and re-drilling them and installing new bigger bolts. Now the job takes 15 minutes. We just spray the NitroLube Multi Purpose on the rusted bolts and wait for 5 minutes and off they come.
We are very happy with all your products and look forward to letting all our trucking associates in the trucking industry know about your great products. We will be adding more trucks in future with your products. Once again thanks for all your knowledge and insight to these ever increasing costs.

Brian Anderson Shop Supervisor
Elke Bros. Transport.Ltd
Surrey, B.C.

Although a skeptic at first, with all the products out there that are so called "engine savers", I am totally happy with your product since using it at the beginning of this HYDROPLANE boat race season.

As you know, I race my Hydroplane in the American Power Boat Association (APBA) events in Washington State Division 10. It runs a 2.0 litre Double cam, (4) valve JDM Nissan engine. Once leaving the pits this motor throughout the race runs at 6900 rpm and bounces off the Rev limiter at 8200 rpm in the turns. Since using Nitro lube, the motor rev's a little more freely and the oil was as clean as when I put it in for the first (3) events. In the past I usually changed my oil after 3 events but I plan on leaving the oil in for the remaining events.

This little gem fly's ….. In the last race I was ahead of my next competitor by 1/2 lap out of 7 boats, and I am less than 1/2 their horse power. Recently I have cut open my oil filter and it is perfectly clean. Plan to drop in new Nitrolube, and run another season with your fantastic lubricants that really work…..not a skeptic on your product anymore. Oh by the way, I came runner up for season high points champ in Vintage. Only missed out 1st place because I did not attend the last race.

I certainly will continue using your Nitro lube products in all my vehicles and the oil "Friction Modifier" additive that I put in my wife's 200,000 Km Honda Accord, she loves the fuel savings.

Cheers,
Paul Russell
Driver: First Mate