NitroSeal TCC™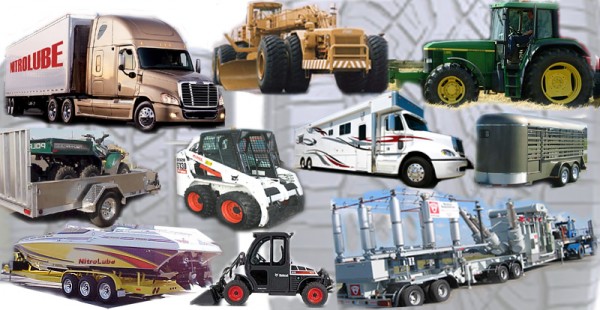 A MESSAGE ESPECIALLY FOR SMALL FLEETS AND OWNER OPERATORS
(BUT BIG GUYS AND PUBLIC SECTOR FLEETS CAN READ IT, TOO)
GET YOUR PIECE OF THE THREE BILLION DOLLAR PIE
"NITROSEAL TCC"………….Saving the Earth One Tire at a Time
Bio-Degradable – Tire Protection Coating – Re-Tread approved for:
Trucking Industry
Heavy Construction
Recreational Vehicles
Buses
ATV's
Motorcycles
Boat & Horse Trailers
Farming and Industrial uses
Emergency flat tire repair for passenger vehicles
WHAT IS "NitroSeal TCC"
Ever wonder what the most integral part of your vehicle is??? The Tires!!!
The Tire is the only thing between you and the road. The foundation of the tire is referred to as the Casing. Keeping the integral part of the casing in good working order is vital to having optimum tire life and the key to having the proper tire air pressure maintained. Low tire pressure will cause tire drag, decreases vehicle fuel mileage and will wear tires faster.
NitroSeal TCC (Tire Casing Care)  is a 100% Bio-degradable, Nitrogen enhanced, environmentally safe, non-toxic, high viscosity liquid gel that is installed directly into the cavity of a tire, either through the valve stem or before mounting wheel assembly.
After 3 years of development and extensive evaluations, engineered, tested and proven in the market place, NitroSeal's unique technology Casing Gel has a "New Formulation concept in tire technology" not to be confused with the latex/silicon/polymer based sealants or sticky goopy stop flat type products.
NitroSeal TCC is a new concept in Tire Casing Protection to extend and protect the tire's CASING core from deteriorating, while enhancing tire performance and being Nitrogen enriched your tires run cooler and offers longer tire casing life. This reduces tire waste and consumes less natural resources saving money on overall tire expenses.
NitroSeal TCC plugs holes or gashes as large as 1/2″, allowing the vehicle to continue to operate at high speeds and preventing downtime. It provides sealing of the wheel rim – tire bead flange, resulting in less irregular tire wear/longer tread life and providing less fuel consumption. NitroSeal will not affect tire warranties and is safe to use with TPMS systems.(Tire Pressure Monitoring System)
NitroSeal TCC is a "Tire Management Solution" for the Trucking industry, Construction, Heavy Equipment, Recreational vehicles, Boats & Horse trailers and ATV's where air loss and flat tires are an issue. It is Re-Tread approved and safe for tire patching. We provide unconditional product performance guarantee.
NitroSeal TCC is an environmentally "GREEN" Product. It is safe to handle and is non-toxic. The product can be washed away with water and is safe for disposal.
Available in……… Totes – 275gal/1100L; Drums – 205L/55gal; Pails – 5gal/20L; Bottle – 64oz/1920ml; 32oz/1L; 16oz/500ml; 8oz/250ml. (Comes with pump for Pails)
Fluid Injection Schedule – Product Amount Per Tire Size
RV-Bus-Trailer
"What are they saying"
Just wanted to thank you for introducing us to your great product NitroSeal TCC. Your demo you did with our scooter tires was amazing and we can finally eliminate the tire patch kit we keep under the seat. Being that the NitroSeal TCC is a green bio-degradable product makes it even better since our e-bikes are all electric. We even put the demo video on our website to show our customers and they just love it and feel safer on the road. Thank you so much for giving us the opportunity to introduce NitroSeal TCC to the scooter market.
Steve – owner
E-Bike – Vancouver, B.C.
604-331-0555
www.e-ride.ca
I have been in the Tire service business for way to many years and have yet to see a product that is superior to, or even comparable to NitroSeal TCC.
James Callo
Tire Services Inc.
Langley, B.C.
I have been in the trucking business for over 40 years and I know the problems we have with tires. NitroSeal TCC I have found is the best Bio-Degradable product in the market to solve some of the Tire issues, especially the Air Loss problem. We know that our tires are safe and will last longer. Now that we use NitroSeal TCC our problems have been reduced and eliminated.
Bruce Tremblay
V.P. Operations
TMG Logistics Inc.
Surrey, B.C.
Distributors Wanted