Bike, Chain, Gear, and Bearing Lubricant
NIT38501
Hot and Cold Weather Lubricant for all Conditions
Motorcycles, Bicycles, Motocross, Road Racing, BMX, Mountain Bike Racers, Quads, Skateboards, off-road, and Enduro.  Lubricate Chain, Derailleurs, Brake and Shift Cables, Hubs, Crank Pedal Gears, Suspensions, and Bearings.
NitroLube – eXtreme Chain and Gear Lube is a specially Formulated Lubricant recommended for all High Performance Racing and Off Road Motocross/BMX/Quad racing applications.
NitroLube's unique complex Technology Blend of eXtreme patented "Friction Modifiers" and Anti-Wear Agents with water repellent properties, a non-evaporating formulation which Lubricates and penetrates deep into all parts.
NitroLube lubricates all internal gear hubs, protecting all components. A non-fling lubricant that provides outstanding protection against rust, corrosion and wear. NitroLube will overall reduce friction, heat & wear drastically on all working parts. When used regularly extends your equipments life.
NitroLube Chain/Gear Lube product has the highest testing parameters on the Extreme Pressure ASTM Test as it exceeds the 1000psi limit. (Regular Bike oils and greases vary from 150 to 350psi)
I have been a road cyclist up to the professional level for the past 30 years, cumulating in a Masters World Championship Title as well as a Masters World Games double Gold Medalist.During my career I have been able to both use and represent many cycling lubes with good as well as limited success. Recently I was introduced to NitroLube and have to say that I have yet in all these years to come across a product such as this.

There are very few products out there that I would stake my reputation on it, this is certainly one of them. It does what it claims and more! …..And recently I tried some of their other products…just amazing how well they work. "By far the BEST lubrication out there." ……Read more ….(click here)

Larry Zimich
British Columbia,CANADA
Senior/Elite Road Race Champion
When I tried the NitroLube Chain and Gear Lube on my Race Bike I was even more impressed.  The difference was amazing.

-Scott Erwood, Olympian BMX Canada Team Member
We were getting our Bike's tuned up for this year and Yes!!!! What a surprise to the guys at the Shimano Bike Repair Centre ( www.shimano.com) …they could not believe we rode 17,000km on one set of drive train gears….hardly any wear.   "NitroLube Bike Lube is the Best"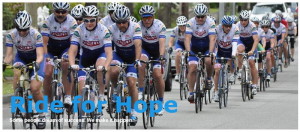 From the "WE RIDE FOR THE KIDS" in support of Canuck Place Children Hospice.
Jeff Bandura
http://www.jbanracing.com
Benefits
For extreme cycling requirements and environments
Faster Speeds – Quicker Starts
eXtreme chain lubricant with extreme adherence properties
Resistant to spin & water repellent
Enhances power
High Torque pedaling
Does not evaporate off chain
Repels dirt, sand, grime, dust and salt
Decreases chain and sprocket wear
Reduces maintenance costs and down time
Extend the life of older components
Makes new equipment run even better
Provides optimum Chain/Gear life
Long lasting liquid spray Lubricant
Lasts twice as long as regular lubes