Archive for May, 2014
by nitrolube on May.22, 2014, under Uncategorized
NEWS MAY 21,2014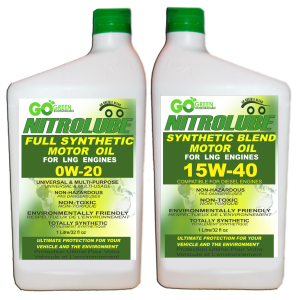 NitroLube is proud to announce that it has officially launched its GoGreen Full Synthetic LNG Motor Oil for the LNG/Diesel Engine Industry at the World International LNG Tradeshow May21st to 23rd, 2014 in Vancouver, British Columbia. 
NitroLube Go-Green is a superior performance Oil that can be used for all LNG engines.

 
LNG fuel helps to reduce emissions into our environment as well as improve our natural Gas economy creating progress for the Province of British Columbia. NitroLube is proud to have the world's first Green, Non-Toxic, and Biodegradable Motor oil for all LNG vehicles.
Leave a Comment
:auto, car, carbon, environment, green, Lordco, tradeshow
more...