Archive for August, 2013
by nitrolube on Aug.04, 2013, under Uncategorized
World's first Bio-Synthetic Fleet Engine Oil is here. Formulated for hotter running Natural Gas vehicles in OW40 / 5W40 / & 15W40. NitroLube Go-Green is a superior performance Oil that can be used for all engines including Semi-Trucks…eg. Cummins, Caterpillar, Detroit and other Heavy Duty motors being EGR and DPF equipped. This state-of-art Technology can be used in Agricultural, Logging, Industrial Engines and other applications. The product is approved by all major OEM engine manufacturers and provides a significant performance upgrade to API categories. NitroLube is proud to be in the forefront of this new Scientifically Advanced Biodegradable Oil. See more http://www.nitrolube.com/products/go-green-lubricants/
1 Comment
:auto, car, formula, green, natural gas, racing
more...
by nitrolube on Aug.01, 2013, under Racing News
Drayson Racing, Kidlington, United Kingdom, has set a new World Electric Land Speed Record of 204.185 miles per hour. "It is not the outright speed of 204.185 miles per hour that is most impressive about this record, but the engineering challenge of accelerating a 1,000kg (2,204 pounds) electric vehicle on a short runway over a measured mile. However I've got a great team and world-class partners, such as Qualcomm, Halo, Michelin, Multimatic and Cosworth."   Drayson Racing is a research and development business located near Oxford, U.K…..NitroLube congratulates Lord Drayson and his Team on their accomplishment.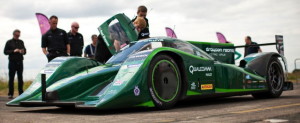 Leave a Comment
:auto, car, Drayson, electric, racing, record, vehicle
more...