Archive for November, 2012
by nitrolube on Nov.17, 2012, under Racing News, Uncategorized
YOLO RACING TEAM….Congratulation to the Canadian YOLO Racing Team for their speculator driving and finishing the 1800km grueling BAJA1000 in 2nd place in a time of  35hr:56minutes.
The all CanadianTeam consisted of Erich Reisen, Ross Burden, Ted Baikie and Grant Baylis. They competed in the CLASS 5-1600 (1600cc VW Baja Bugs).
From all the competitors entered only 3 Teams finished the race.  NitroLube lubricants on board played a small part on this years successful team.
Final Press results.2012finalpress
The YOLO team members commented, "The NitroLube 10w30 Oil looked great when we finished the race. The support chase truck used the 15w40.We didn't change the Oil during the 1800km race…. just added a bit when we rolled it over in the mountains during the night ride, we lost some oil out the overflow and some time. The #551 Race car ran wide open pretty much 35 hrs straight !

The NitroLube was amazing. Thank you for your support."
Leave a Comment
:Baja 1000, California, Canadian, car, racing, VW, Yolo
more...
by nitrolube on Nov.08, 2012, under Racing News, Uncategorized
YOLO Team to compete in the BAJA 1000 next week. Nitrolube sponsored lubricants will be on board for another record setting event. Follow the team at www.yoloracing.com
Event:
45th Annual SCORE Baja 1000 Off Road Race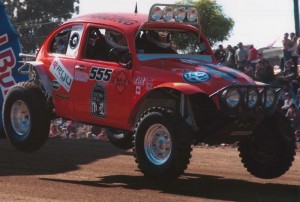 When:
November 15 16 17, 2012
Where:
Start Ensenada BCN Mexico, finsh La Paz BCS Mexico
Time:
10:30 am, maximum time to complete course 42 hours
Distance:
1121 miles /1868 Km
Read more…..baja1000press
View Live: http://www.race-dezert.com/home/2012-score-baja-1000-live-coverage
Leave a Comment
:Baja 1000, Canadian, car, racing, team, Yolo
more...