Archive for December, 2009
by nitrolube on Dec.10, 2009, under Racing News, Uncategorized
Congratulations go out to the Canadian "YOLO Racing Team" on their spectacular accomplishment in finishing the "BAJA1000" this year. Only 185 teams finished out of 328 competitors. The YOLO team endured a very hot and rough course and after 1000 miles and 27hrs – 52 Minutes of hard driving they accomplished what no Canadian Team has ever done, they came in 3rd Place this year. Drivers Erich Reisen and Ross Burden and Team "stated we are very proud to represent Canada, with our Canadian flag Logo on our car which ran just fantastic. We had no issues with the motor or the overheating problem that many other racers had.
NitroLube played a big part in the endurance of our Race Car. We also used NitroLube 15w40 in all our support vehicles and had great success."
NitroLube wants to thank the Team for their efforts in raising funds for two charities Vancouver Firefighters Charitable Society and the Firefighters Without Borders Charity in their Drive-a-thon quest this year. Donations are still accepted at www.yoloracing.com
Leave a Comment
:auto, Baja 1000, Canadian, racing, record, Yolo
more...
by nitrolube on Dec.01, 2009, under Racing News
Congratulation to the 2009 MISSION RACEWAY Winners. Another great year of racing closed with an awards banquet where all the 2009 award recipients were crowned and awarded their trophies.
Special congrats go to the 2009 Champion winners, Kevin BRENNAN-Motorcycle; Craig JOHNSON – Sportsman; Stefan KONDOLAY-Super Pro; Dave JUNG- Pro; Larry RHODENIZER-HotRod; Tyler SMITH – Jr. Dragster; and NitroLube Team member Gerald PATZER- Sports compact.
More winners can be seen at Mission Racway site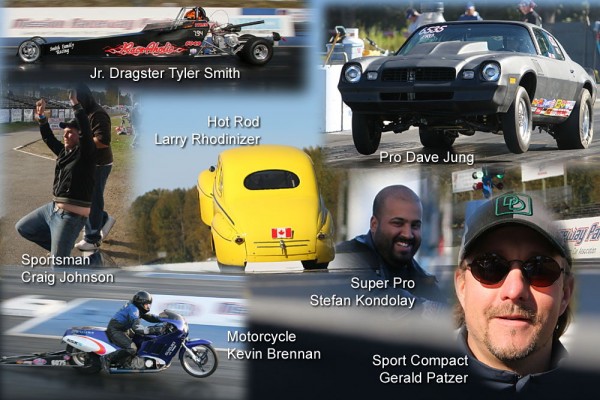 Leave a Comment
:auto, car, circuit, Mission, winners
more...