Archive for September, 2008
by nitrolube on Sep.25, 2008, under Uncategorized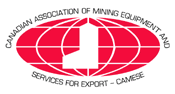 NitroLube listed on the Canadian Mining supplier list.
Leave a Comment
:Canadian, environment, lubricant, Mining, stock
more...
by nitrolube on Sep.09, 2008, under Uncategorized
Motion Picture Industry gets on board with Green Thinking.
Green Stickers indicating,
"Only Use NitroLube Fuel Additive"
are to be placed on all Generators.
An ECO program has been incorporated whereby all generators used for on set electrical power, are now classified as emission reducing machines.
NitroLube's Emission Reducing Fuel Additives helping Mother Nature to reduce Emissions.
Leave a Comment
:Canadian, ECO, emission, environment, green, industry, Mother Nature, Motion Picture
more...