Archive for September, 2006
by nitrolube on Sep.11, 2006, under Uncategorized
Nitrolube today signed a multi year distribution agreement with Mr. Tsunco YAMAZAKI of Window to Japan.
The signing took place at the biggest car show in Western Canada, the Langley Cruise In.
Mr.YAMAZAKI is a top quality Japanese's business consultant who specializes in the Japaneses market. Mr. YAMAZAKI stated that,
" I have tried NitroLube products and found them to be something that would be successful in the Japanese market.. I am very happy to be associated with products that are of top quality as NitroLube Lubricants. I look forward to a long term and successful business relationship with NitroLube."
Leave a Comment
:cruise, distribution, environment, Japan, lubricant
more...
by nitrolube on Sep.01, 2006, under Uncategorized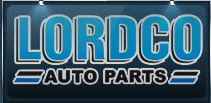 Nitrolube is now available at all Lordco's across BC!
NitroLube is happy to announce that their products are now available through all 85 LORDCO Auto Parts stores in British Columbia, Canada.
We are proud to be part of the Lordco Auto Parts family.
Leave a Comment
:Canadian, car, environment, green, Langley, Lordco, lubricant, parts, racing
more...